Wellness
At STRATTEC we believe that a healthy body means a healthy mind. Our wellness program empowers employees, including their families to establish and maintain healthy lifestyles.
STRATTEC has been nominated and recognized for its wellness programs over the years. We offer yoga classes, Wednesday walks, morning stretch class.
We also offer a variety of special events such as lunch 'n' learns, health risk assessments, health club reimbursements and walking challenges to name a few. Activities vary by location.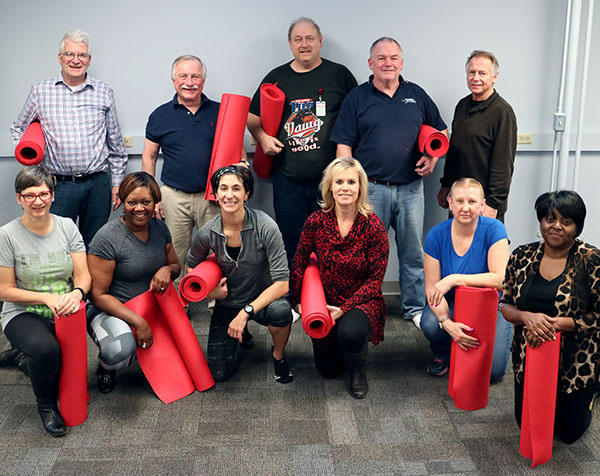 Calendar of Events
Explore our great Wellness events from yoga and walking challenges to fun lunch 'n' learns.