Manufacturing Capabilities
Zinc Die Casting
STRATTEC manufactures precision zinc die cast components to your unique specifications.
Die Cast Capabilities
20 Conventional machines (ranging from 40-600 tons) with robotic unload, cool and trim.
21 Techmire machines (4 slide, hydraulic clamping)
18 Dynacast machines (4 slide, pneumatic clamping)
10 Lamacast Machines (4 slide, pneumatic clamping)
Utilize Zamak 5 as primary Zinc alloy
Zn alloy spectrometer verification
Weekly Zinc consumption – 200,000 lbs
Weekly Component volume

400K/week Conventional
350K/week Techmire
750K/week Dynacast- Lamacast
Design Capabilities
Full time user MagmaSoft HPDC accredited level 3 (filling simulation)
In house die design and build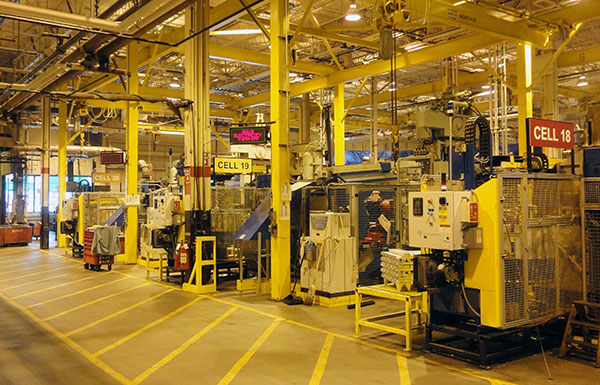 Metal Stamping
With close attention to your specific needs, STRATTEC can handle a wide variety of your stamping needs.
Production Capabilities – Up to 630 Ton ServoPress
Precision Metal Stamping
Deep Drawn Stamping
Progressive Die Stamping
Design Capabilities
Class A Constructed Dies
Die Protection
3D Solid Works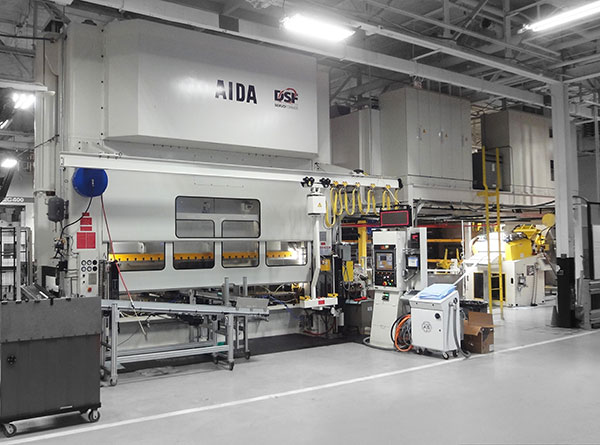 Metal Plating
Our metal plating lines have the ability to handle production runs of varying sizes while still maintaining the close attention to quality that you have come to expect from STRATTEC.
Plating Capabilities
Barrel Plating Process

Semi-bright and Bright nickel
Zinc plating
Trivalent Chromium

Two Washing Processes

Rotary Basket Washer – Batch Process
Continuous Flow Auger Washer – high volume continuous wash

7 different burnishing/finishing processes

High energy centrifugal burnishing
Batch vibratory burnishing
Flow-through vibratory burnishing
Magnetic centrifugal burnishing
Batch tumblast
Continuous tumblast
Thermal Deburr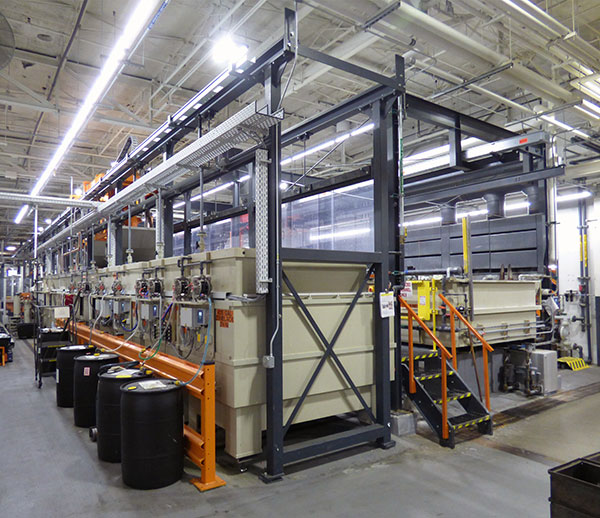 Injection Molding
STRATTEC can create plastic injection components to meet your exact specifications.
73 Injection molding presses

Tandem
Two shot
Vertical/Horizontal
Insert Over Mold and Gas assist

Range from 40 – 850 Ton machines
Painting
Paint booths

Washing stages
Cure ovens
Robots for primer, basecoat, and mica application
Welding
Resistance welding

9 welding machines
Plasma Treating

Sonic welding machine
Specialty & Exotic Materials Manufacturing
To build high end cosmetic & integrated products
Multi colored paint, laser etching, & illumination
In-mold-decoration (IMD)
Multi-shot molding
Plated side caps
Electroplating
Compression molding
Antenna coil winding
Conformal coating application equipment
Assembly
65 Assembly Lines
Fully Palletized system assembly cells
Automated screwing systems
Torque testing stations
Tapping stations
Servo presses
Grease application machines
Hydro-Pneumatic presses
Radial Riveting Machines
Automatic equipment feeding and packaging systems
Automated Testing
Testing & Software Development
RF & LF Frequency testing
End of line testers with CAN Communication
Terminal insertion and Inductance testing
Mechanical Function testers
Vision System cameras
Torque testing systems